THE RIGHT ASPHALT MIXING PLANT FOR EVERY KIND OF MIX
Whether you're looking for a standard or a customized solution, BENNINGHOVEN asphalt mixing plants have a vast range of configuration options. We can supply the ideal plant to cater to the requirements of any market. Mobile or stationary and with capacities between 80 and 400 t/h – all BENNINGHOVEN plants have one thing in common: they are renowned for their optimum mix quality worldwide.
While mobile and semi-mobile plants are frequently used in regions with a less developed infrastructure, stationary high-performance plants are very much in demand in large conurbations. Whatever the requirements, BENNINGHOVEN offers you flexible solutions for a plant that is reliable and economical to use throughout its service life.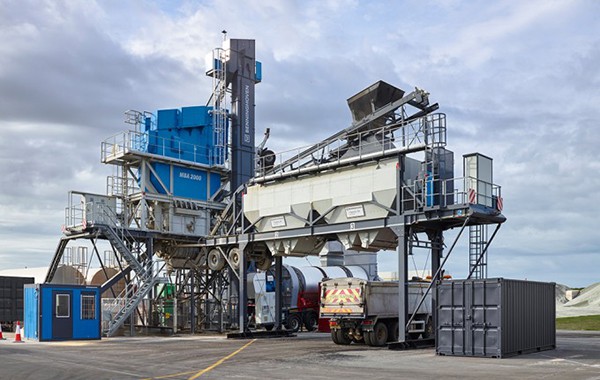 THE RIGHT ASPHALT MIXING PLANT FOR EVERY KIND OF MIX
As a technology leader, BENNINGHOVEN offers flexible solutions for reliable and economical operation of asphalt mixing plants, which meet all market requirements.
For the Chinese market, we are currently offering products in the field of recycling preparation, mastic asphalt and combustion technology.
The BENNINGHOVEN granulator allows gentle crushing of reclaimed asphalt and offers the perfect basis for significantly increasing the recycling rates in asphalt mixing plants.
At BENNINGHOVEN, you will also receive advanced solutions for the transport of mastic asphalt tailored to your individual application.